With a recent stretch of rain and wind in the County, the explosion of colors has been a bit muted, but the forecast shows some clear days are ahead. The gloom has us thinking less about fall colors, and more about the spooky side of fall in Door County. In this issue, we'll cover some of the basics of making sure your fall visit includes some frights that only Door County can deliver. It's not too late – we still have availability for Halloween. If spooky is not your style, the holiday season is approaching quickly, so book your stay!

Haunted Lighthouses
Stories of haunted lighthouses have been scary story fodder for generations. These towers have served as a setting for many a horror film, and their solitary presence and the mystery surrounding them brings a certain creepiness to mind. Door County delivers with 11 of them around the peninsula and its islands, many with long-told tales of unexplained phenomena:

Door County's Haunted Lighthouses

Haunted Trolley Ride
Door County Trolley has earned a great reputation for their fun and spooky Halloween tours, including the Ghost Tour and Haunted Pub Crawl. Climb aboard the "Trolley of the Doomed" and learn about ghostly sunken ships, haunted lighthouses and mysterious happenings all over the peninsula. Scared yet? Book one of our packages for accommodations and a trolley tour.

This Haunted Trolley In Wisconsin Will Take You Somewhere Absolutely Terrifying

Corn Mazes
For a more family-friendly, daytime Halloween excursion, a good corn maze never disappoints. There are several around the County, and Peninsula Pulse has the info: 

A-MAZE-ing Fun: Door County Corn Mazes
One More Thing: AJ Dillon loves Door County
Perhaps our greatest promoter in pro sports, Packers running back AJ Dillon continues to proclaim his love for our County on social media. 

Door County is where Green Bay Packer AJ Dillon found his place in Wisconsin
---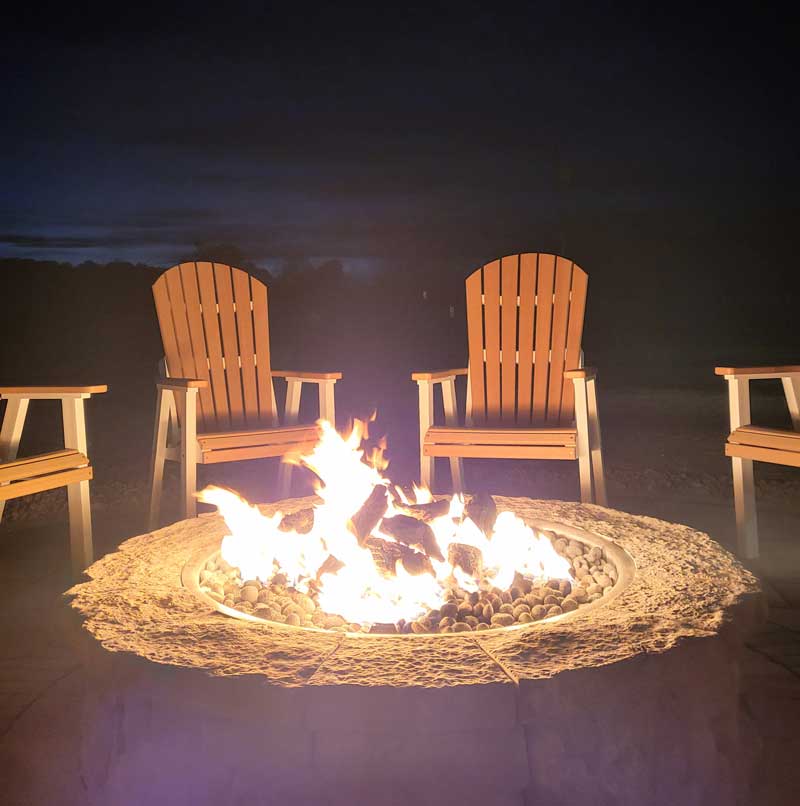 Spooky stories around the fire, anyone?
Our new fire pit in the front lawn is complete and ready for your campfire tales. Enjoy it now and all winter long (weather permitting).
That special time is just around the corner, and it's always extra special in Door County. Don't wait to book, we're filling up fast.

Fall Colors
Door County Christkindlmarkt
Capture the Spirit
New Year's Eve Celebration and the fm 106.9 The Lodge Cherry Drop™

Book your stay at Open Hearth Lodge.