Family Vacations in Door County
Door County is a great choice for your family vacation plans, and Open Hearth Lodge is designed to maximize your family's vacation fun!
Raising a family is a full-time job, and finding time to schedule a vacation is difficult, not to mention the planning that goes into creating a memorable adventure for your clan. For generations, people all over the world have visited Door County, including our Sister Bay area, with their families to strengthen bonds, have fun, and just relax without the  daily responsibilities of school and work. If this is your goal, Open Hearth Lodge is the best choice for your Door County Family Vacation.
Family Getaways can't include unnecessary stress. That's why we offer so many great amenities that bring the conveniences of home with you on vacation. Important offerings like guest laundry, WiFi and a guest computer, and a daily continental breakfast are included with your stay. Beyond those necessities, our massive yard with outdoor playground and pet-friendly rooms put the whole family at ease, while busy parents can get a little R&R time either in our cozy sitting room or out on our peaceful walking trails. 
There are so many things to do, you might never leave the Lodge!
Family vacations need fuel, and it's hard to plan for good meals when you're busy enjoying your vacation. Your stay at Open Hearth Lodge includes a great breakfast with a wide variety of options. The kids will love our conveyor pancake maker!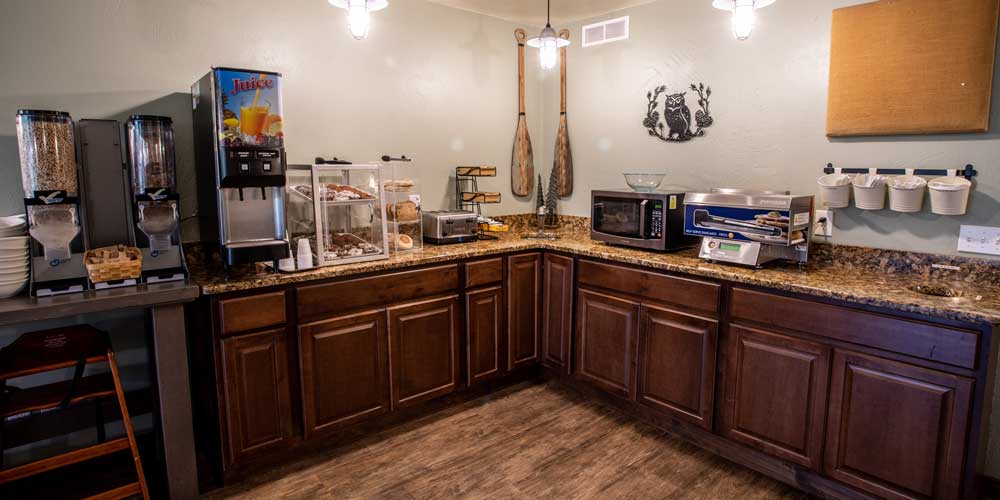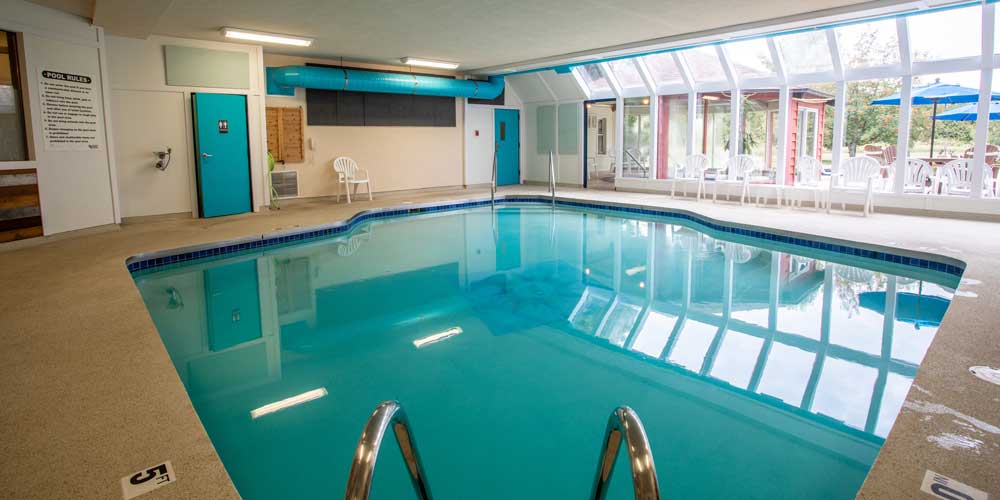 You can't vacation in Door County with kids and not swim! Luckily, we offer comfortable swimming all year round! Whether you relax after a long day of vacationing while the kids swim, or join them for some fun, you'll get plenty of use our of our pool regardless of the weather outside.
Here's something you won't find at typical Door County hotels: 6.4 acres to run, play and enjoy, all summer long! Our huge yard offers games, grilling, stargazing and more!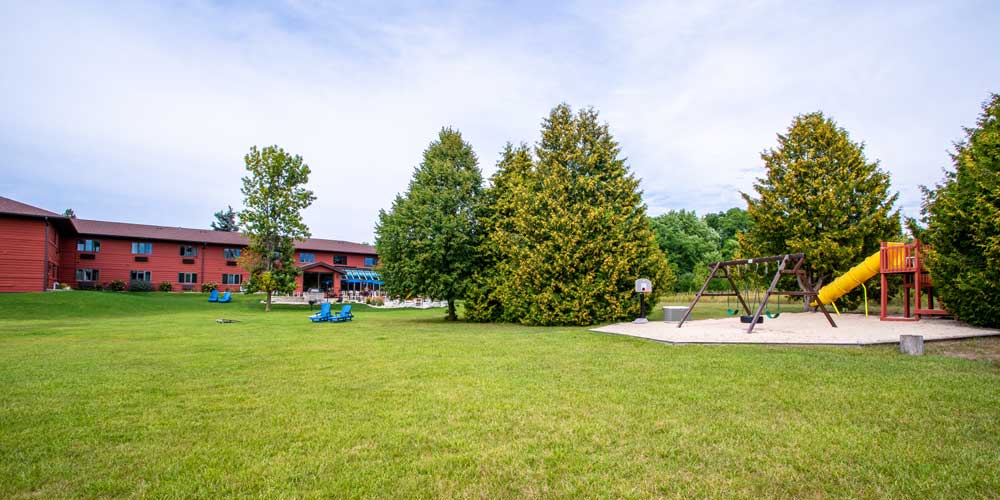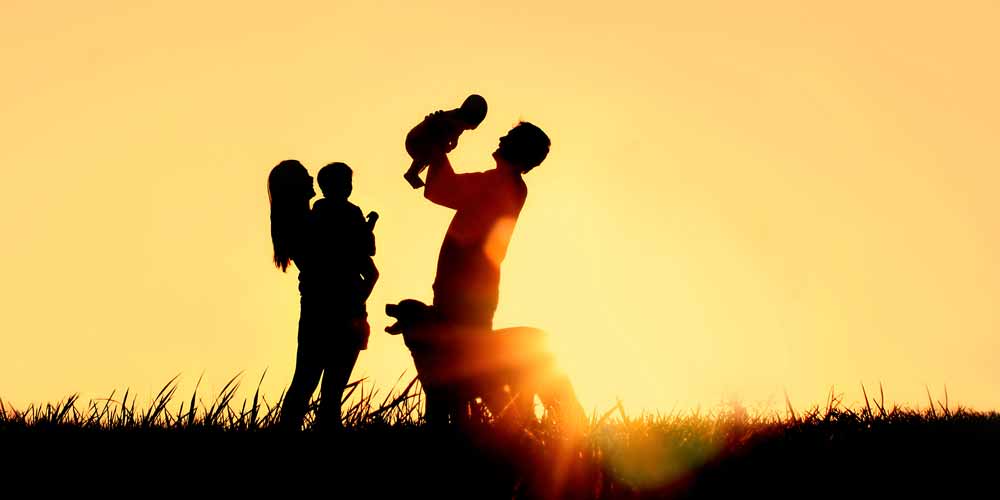 When we say family-friendly, we mean the WHOLE family. Our dog, Loki will often greet you upon your arrival. We understand that your dog is a big part of your family and would be happy to welcome him at our Lodge in one of our select dog-friendly rooms.